Een belletje van de hoofdredacteur en ik ben om, of ik Leon van der Zanden wil
interviewen voor de Hollandse Nieuwe. Ja, lijkt me leuk. Hoeveel woorden? Het
gaat om slechts één pagina tekst met foto's. Dan liever niet. Ik ga in gesprek met een
cabaratier, begrijp me niet verkeerd, maar de hoofdpersoon van het interview
staat voor zijn beroep op de buhne leuke verhalen te vertellen, dat past niet op
'slechts één pagina'. Of eerder; dat zou zonde zijn. Ik mag het rekken naar twee pagina's en krijg een zakelijk emailadres door.
Het worden drie pagina's, zie hier het resultaat.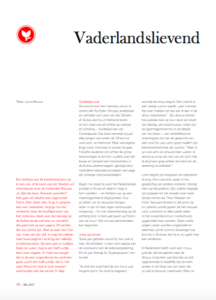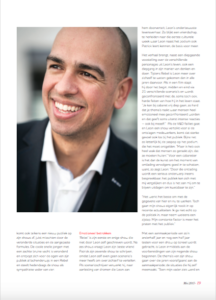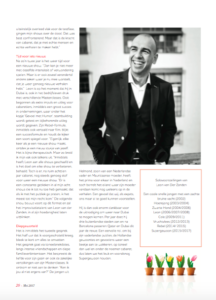 Door Laura Brown