Inspired by Mother Nature, the cabins and igloos at Kakslauttanen all focus on what nature has to offer year-round. In the midst of snow covered landscapes and under the dancing Northern Lights, the glass igloos are designed to leave windowpanes uncovered, except from falling snowflakes, to feast the eyes on the magic of the skies.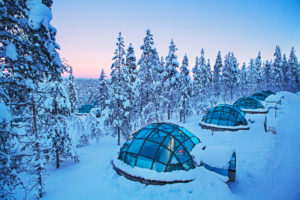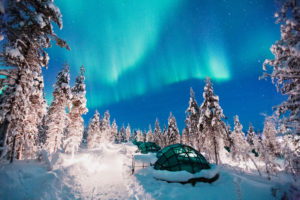 Images by Valtteri Hirvonen
In the Norwegian rugged countryside, the Juvet Landscape Hotel, let's modern day architecture mix with innovation among heritage builds. Architects Jensen & Skodvin envisioned this fairyland where pods and nests become rural escapes. Architectural gems in tree tops and cubes to mirror the constant changing terrain during the intense Northern seasons, keeping in mind what was ever so important – conserving the surroundings.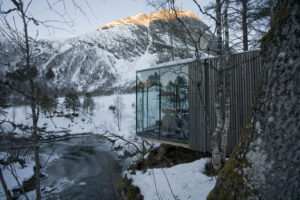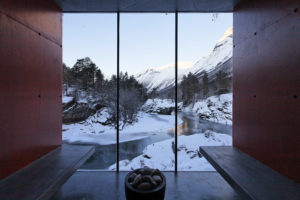 This stunner on stilts looks over the waters as if awaiting a ship in the distance. The architectural puzzle of materials and contemporary wisdom creates such a mesmerizing scene, it is hard to not gasp by the initial sighting. Stilts dance and balance on the jagged rock land underneath, holding up the glass and metal sculpture, Fogo Island Inn,  which contradicts any of the surrounding shapes found on Newfoundland. Inside cozy fires, designer chairs and comfy quilts pull you close and make you wish a sudden snowfall would make your departure impossible for a little while longer.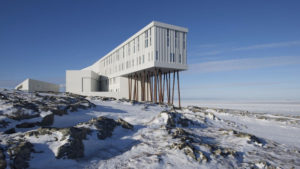 Loves:
Foresting foods
Finds:
Handmade quilts and pillow covers at Fogo Island Inn