While the lobby of the classy Pulitzer Amsterdam, feels like a museum waiting room (if one would exist); the grand entrance of the hotel sparks the thought of actually owning your own intimate pied-a-terre in the centre of town.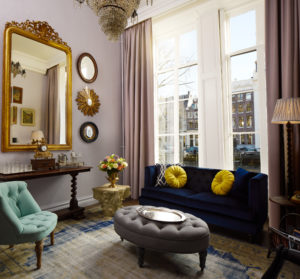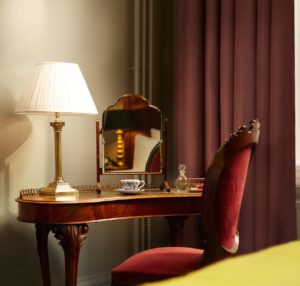 The rooms' colour palette is calming and the subtle interior catches your smile, with cheeky elements you remember from history lessons of the the olden days, the vibrant coloured dial-up phone is more a playful memory of long gone times. Bathrooms are sleek with classic features and there is no doubt, due to the different sizes and shapes of the canal house builds, the interior is completely designed to be a perfect fit for each individual space.
Each suite is testimony to a former resident – the Antique Collector's Suite is awash with a glorious collection of antiques, marble finishes, brass oddities and crystal details – one ornament filled to the brim with Napoleon sweets (the salty licorice ones) to true Dutch origin. The Moooi smoke chandelier and smoke chair by Maarten Baas elevate the suite with a wink to modern days, whilst the Anouk Beerents' antique mirror is statement to the house it's ample past.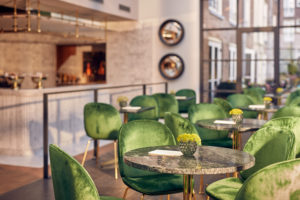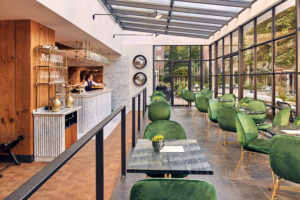 The hickle-de-pickle-de-ness of the 25 canal houses oozes with elegance and references to its former glory days as stately homes. Glass archways crisscross through passages and form the backbone of the properties, whilst secret gardens have been transformed into vibrant terraces for the local crowds to mingle with international hotel guests. It makes for lingering in the morning sun and late night chatter any day of the week, without wanting to leave anytime soon.
Loves:
The lengthy hallway – truly makes you feel like you own the place- and the most perfect little living room filled with art and design pieces.
Finds:
Samson bicycle tire repair kit
Save